Divas & Daises Conference- The Next Leading Lady
Its Happening! The GodsOwnDiva Club is organizing a Divas & Daises Conference on the 1st & 2nd of May, 2015.
Daises Day
On the 1st of May at the Civic Centre in Victoria Island, Lagos, we will be hosting 1000 young girls between Ages 14-18 for a Day out with Mentors. Registration is mandatory!! Please Register here now! Attendance is free for the first 1000 registered Girls and ID card carrying members of the Club!
 The major highlight of this event is a Talk Show featuring proven "celebrity" women of integrity in various fields of accomplishment standing as mentors and examples for the Next generation of Gods Leading Lady Such as Ty Bello – Musician & Celebrity Photographer, Dolapo Oni – Talk Show Host & Actor; Tope Olagbegi – CEO, Sixth Sense, Moyemi Akerele – CEO, StyleHouseFiles and Many others!
We have tagged this Talk Show " The Next Leading Lady". Its an event of a lifetime for the young Ladies.
We are convinced that the event will be life changing and it will leave a picture of positivity, possibility and pursuit for the higher and deeper values of life as a shift from the maddening focus on glitz and glamour that they are inundated with in today's world. We are positive they will leave the event with a fresh fire, zeal and determination to be the best they can be knowing that they have put all they need to be the Next Leading Lady, right on the inside of them. We would want to emphasize to them that the key to their success is in the discovery of themselves, and that regardless of life's circumstances, they are winners by birth and ordination. We want to show them that the "prettiness" and the "pinkyness" that they desire should be first of the heart, before the eyes.
 Our intention is that this will spark a revolution that will lead to the establishment of little GodsOwnDiva Clubs in schools everywhere, known for the affirmation and appreciation of godly virtues and values.
Divas Ball
On the 2nd of May at the Oriental Hotel at The skyline Terrace Hall in Lekki, Lagos, the mentors and the ladies of the GodsOwnDiva Club will be coming together for an interesting evening of Talk, Worship & Dance.
One of the highlights of this event would be a Discussion Panel featuring proven women of integrity in various fields of accomplishment standing as mentors and examples for the Next generation of Gods Leading Lady, Like You. We have tagged this Talk Show "Passing it On – The Next Leading Lady".
It is an evening of learning from our elder Sisters and Mothers, those who can tell us the pitfalls and the issues we need to avoid as women, as mothers, as sisters and as friends. That night, the vision is to have three generations of women teaching and handing over the baton to the next generation without envy, bitterness or insecurity. It is about making sure the next generation does better than the preceding one.  Invited Panelists are Dr Femi Ogunsanya – President, APEN & CEO Oxbridge College;  Martha Kure  of Throneroom Trust Ministries, Kafanchan;  Jumoke Adeyemi of Global Harvest Church es Int'l; Roselyn Oduyemi of Bethel Ministries, Irene Nzimiro – Corporate Brand Adviser, Shell Petroleum & Omothayo Ladipo – CEO, Hamilton Realty Int'l & Bola  Adefarasin of  Hepzibah House of Prayer
Our intention is that this will spark a revolution that will lead to the establishment of the Senior GodsOwnDivas – "GodsOwnDandelions" as we call them, who can be a team of mentors to the mentors, in order to pass on vital truths that only elders know!
This event has a Ticket Fee and space is very limited.
Other Benefits for Daises & Divas:
Opportunity to sit under the tutelage of achievers to learn positive and proven ways and tips to becoming the next leading Lady / Networking and Access to various women of God from different backgrounds who posses wisdom and different skills and capabilities
Opportunity to meet and interact with different girls/Ladies from different schools/Walks of life and peradventure, make a new friend.
Membership of the Prestigious School- based Club called GodsOwnDaises Club for Daises & Associate Membership of the GodsOwnDiva Club for New Divas.
Being part of a group that has mentors assigned to it to help the group members navigate through the complicated maze of life
Free book for Daises and Take away complimentary gifts for ALL!
Questions? Call 0700GODSOWNDIVA  or contact:
Mobayonle – 0807 091 8538; Aderonke – 08103076522  Jackie – 08026504966  – Debola – 0803 569 5385, Busolami – 0802 353 4381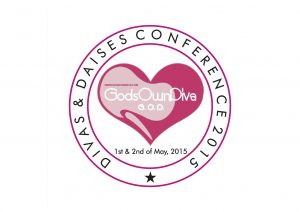 To Register for The Daises Day, please fill the form Below
Dress Code for Daises Day –  
Students –  GodsOwnDiva-Supplied Free T-Shirts with anything comfortable
Mentors – Club T-Shirts with Blue Jeans
Dress Code for Divas Ball –  
Divaliscious & Decent White Outfit
For all who choose to pay for the Ball or Donate to Our Cause Via Direct Deposit, Kindly use the details below and please send us a notification of your payment by SMS to 08131684127 in order to complete your registration/donation.
Account Name: Pink Hearts Women (GodsOwnDiva Club)
Bank Name: Zenith Bank
Account No: 1014205863