GODSOWNDIVA (G.O.D.) CLUB
We are a network of women passionate about raising the next generation of God's Leading Ladies, women in the frontline proudly representing the Kingdom of God.
Our mission is to mentor, to raise and to motivate a generation of God's Leading Ladies.  Recognizing the traps of visibility, our goal is to restore, ensure and assure the efficacy of our individual calling by standing together to mentor some, teach others, tutor and advise a generation on how to make our existence meaningful and effective through the help of the Holy Spirit, our Master Mentor
Club Categories:

Dandelions – 

These are women aged 45 and above and who are major achievers. They are the ones who have been there and and done that! They are mentors, teachers and the tutors. They are those we love to love and want to emulate as they follow Christ. They are those who have come into their own…

Divas – 

These are the working class women. They are women who are at their prime. They've had their own share of life's experiences but are still on the learning curve. They are on the path to establishing themselves and solidifying their uniqueness. They are the now…

Daffodils – 

These are women in University/College, Graduates or pre-working class. They are women who have just started out and are trying to find their feet. They are on the critical path to self discovery and need all the guidance, mentoring and coaching they can get. They are the future… 

Daises – 

These are High/Secondary school students. They the delicate yet most essential young leaders of tomorrow whose minds are open and ready to be moulded; girls who with the right coaching, tutelage and mentorship can grow up to be the future change agents and revolutionaries of our time. They are the seed…
a new day
Now that you've signed up, here's a big welcome to the GodsOwnDiva (G.O.D.) Club! We...

You are who you are and you are beautiful! You are wonderfully and painstakingly made!...

No man, they say is an Island. We all need each other. For too long,...
basics of mentoring
The Master Mentor, The Holy Spirit. At this lesson, we will take an in depth look at the idea, the...

Who Can Mentor? Who is A Protege? Under this, we look at the basics of mentoring. Can anyone mentor? Is...

The Art of Mentoring. If there is a right way to do something, then it is highly probable that there...
I am GodsOwnDiva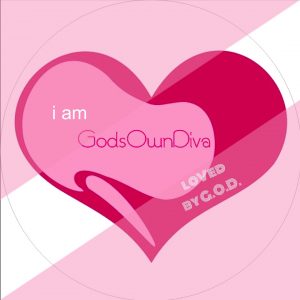 [/mp_span] [/mp_row]